Homework
Homework module will help your school to digitize the process of homework creation, publishing and collecting the assignments in an easier way.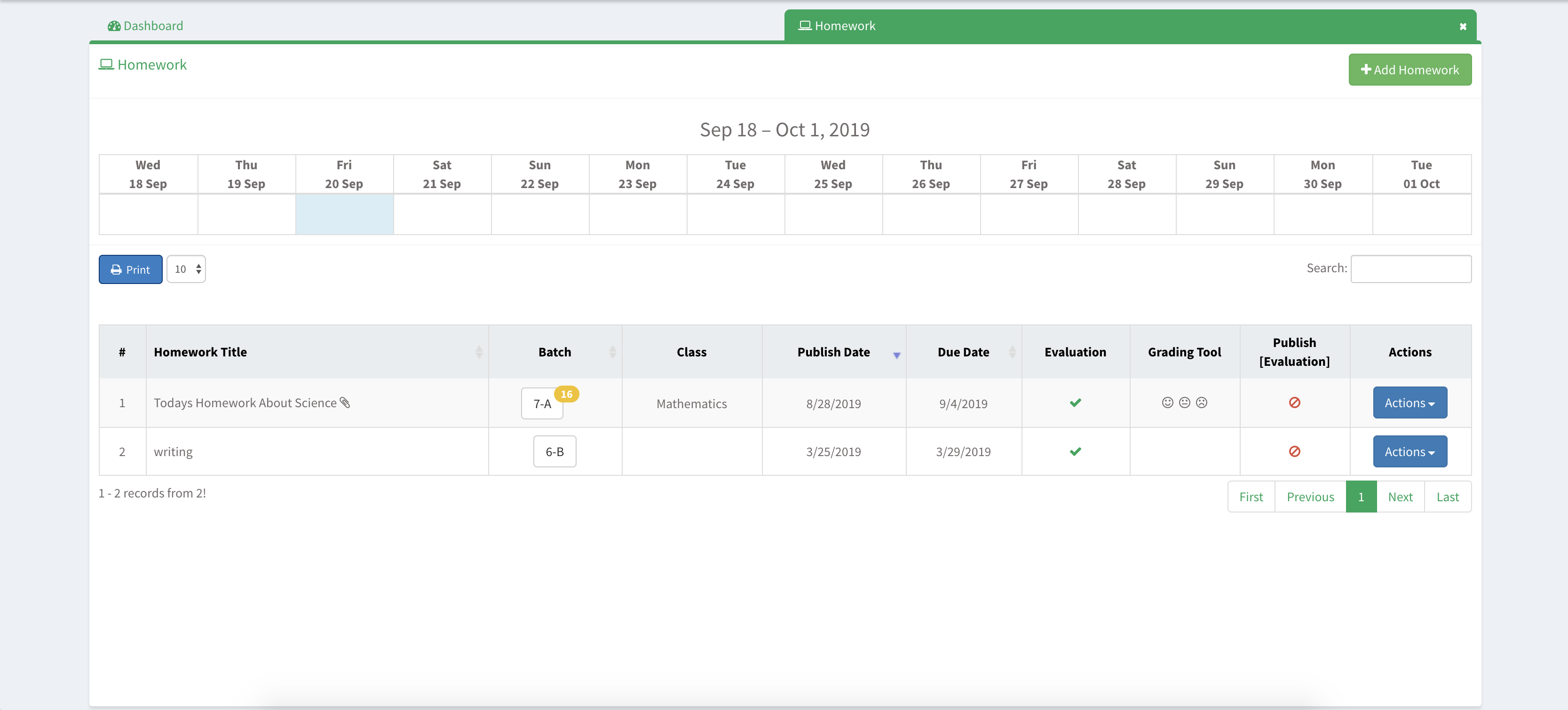 Located under Academic menu, you can see the details of the homeworks.
*Please not that different may see different interfaces according to their user types. Image shown is from a teachers platform.
Adding a Homework
To add a homework, simply navigate to your account, modules menu and go to Academic section.
After click opening the Homework module, you will see +Add Homework button located top right corner.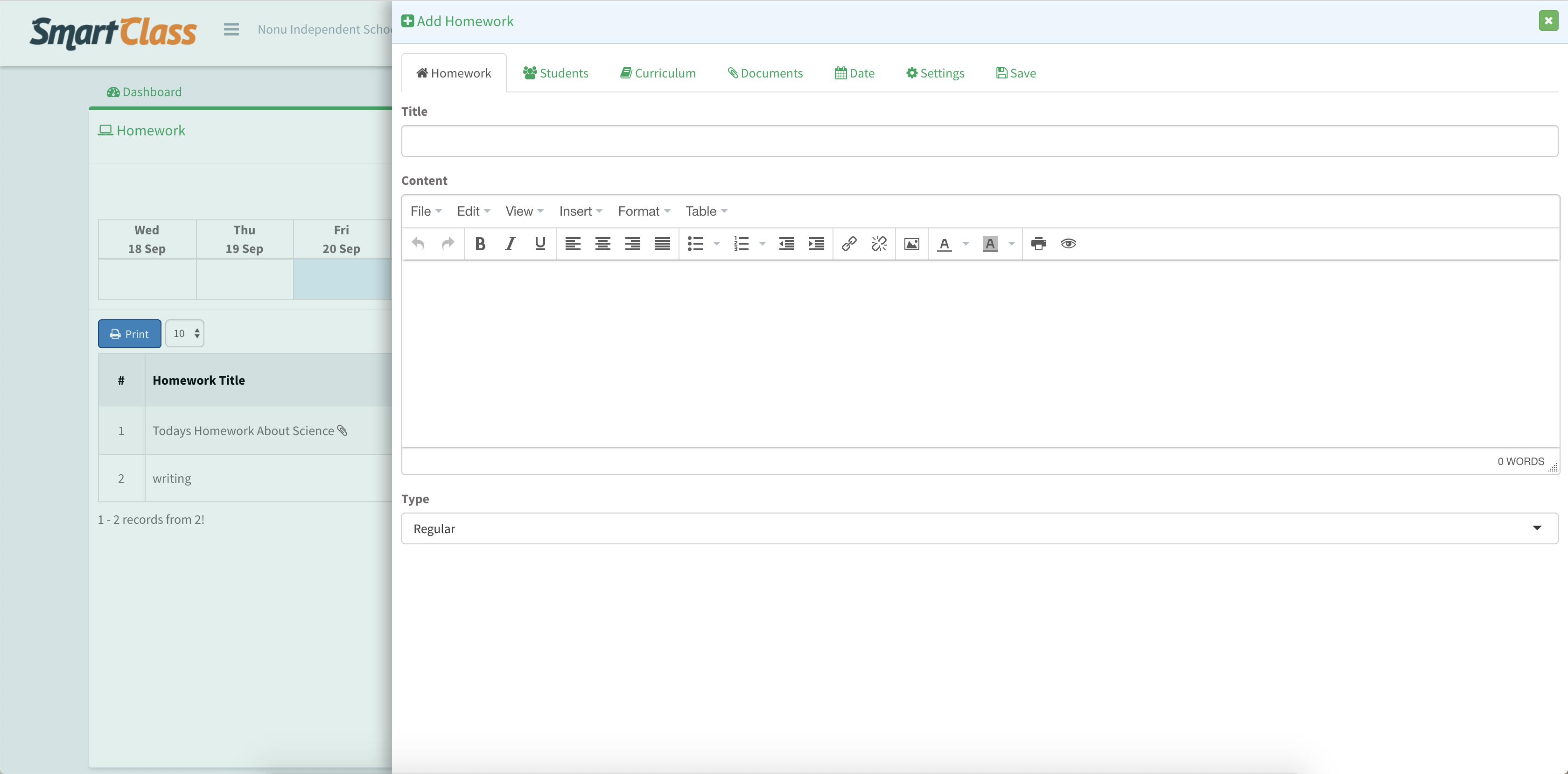 Upon clicking +Add Homework button, a sliding screen from right side will bring you options to add details regarding the assignment you are about to create.
Selecting Students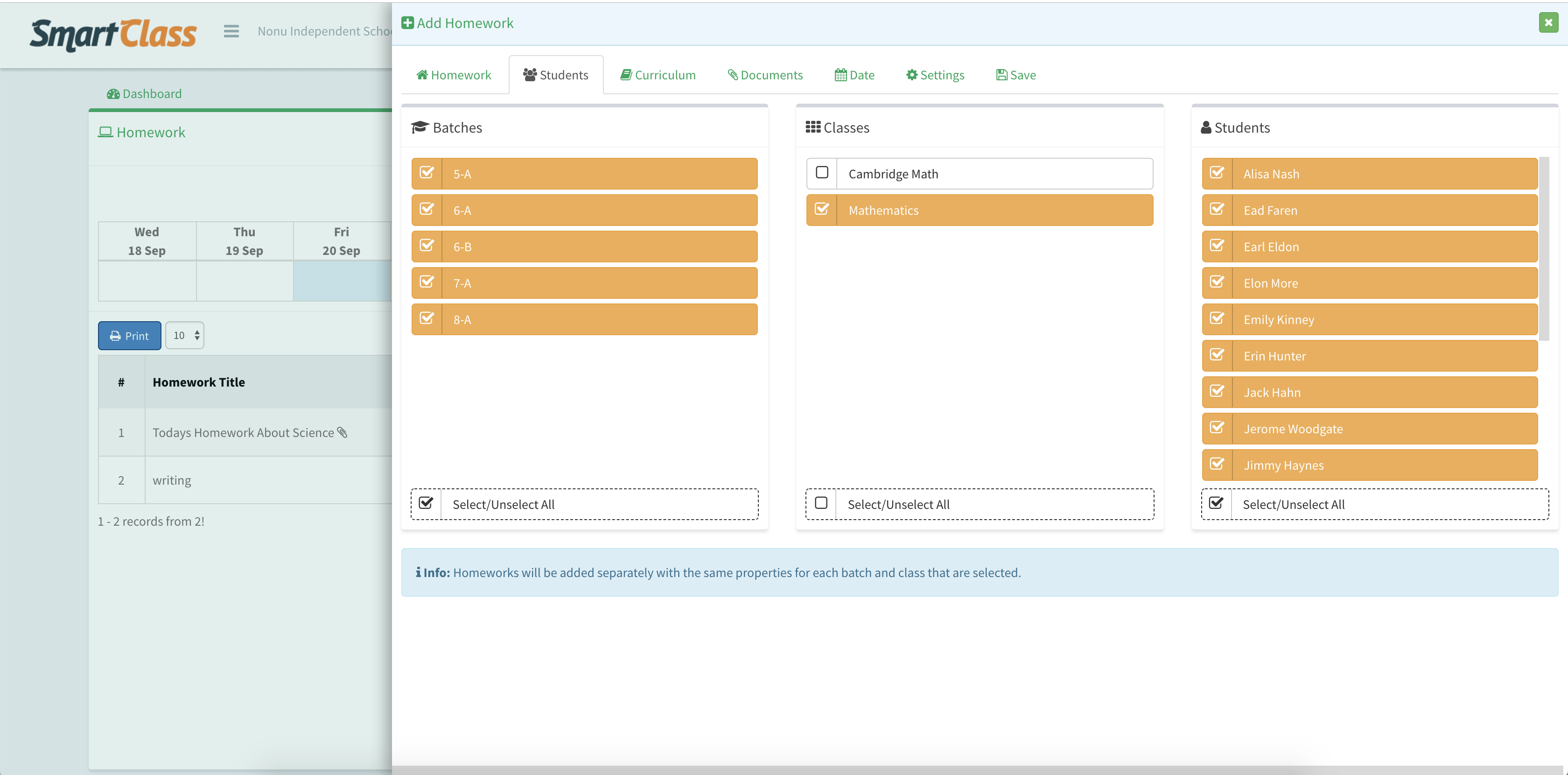 Select your batches and the system will automatically will bring the Classes and Students for you to choose.
Assigning Curriculum / Subjects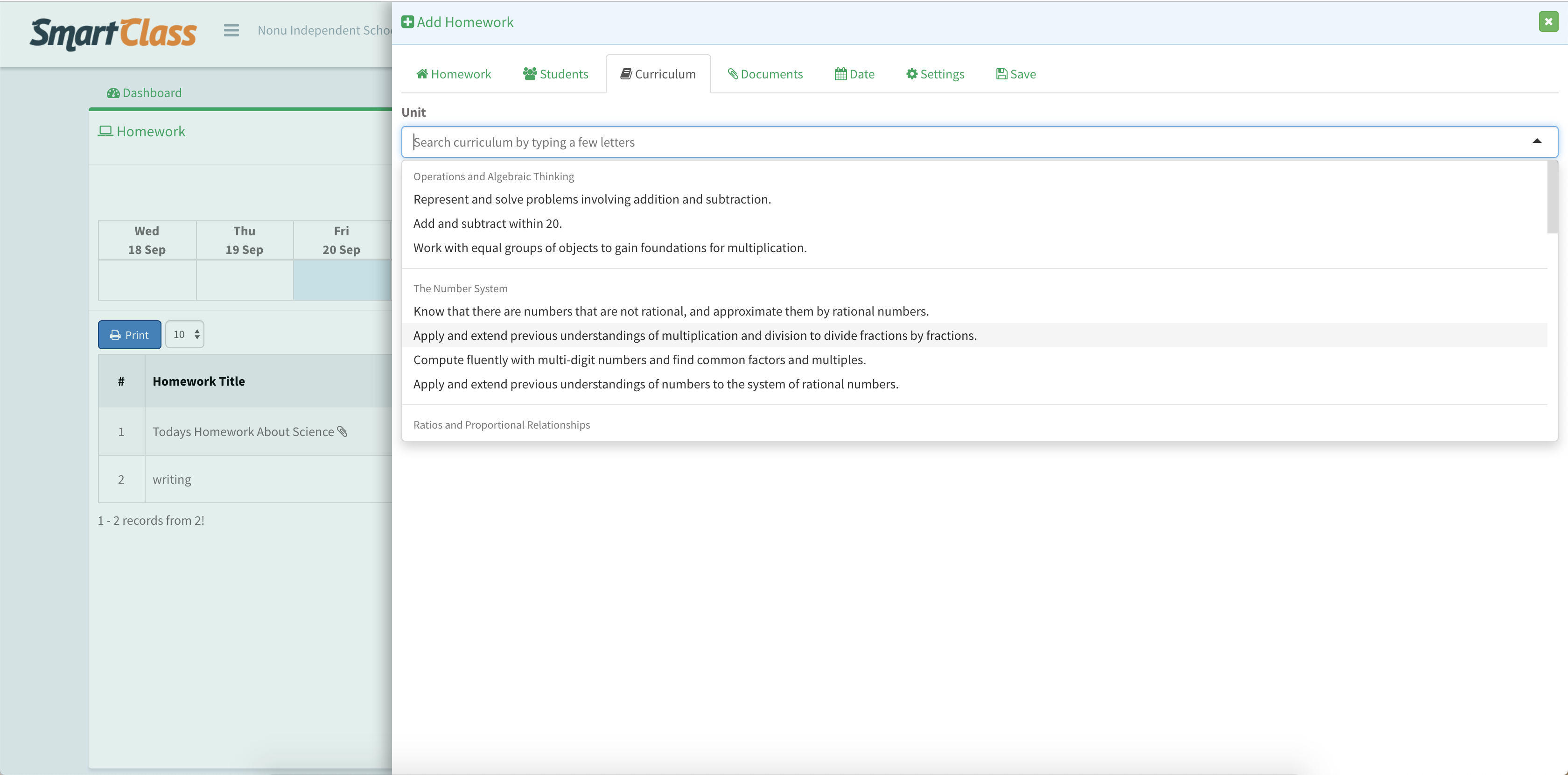 Moving to Curriculum screen will give you an option to choose units and subjects to assign to the homework.
This is an important stage where you will need to add the detailed information as running reports and looking detailed information to students progress and tracking their success relies on data added in the modules here.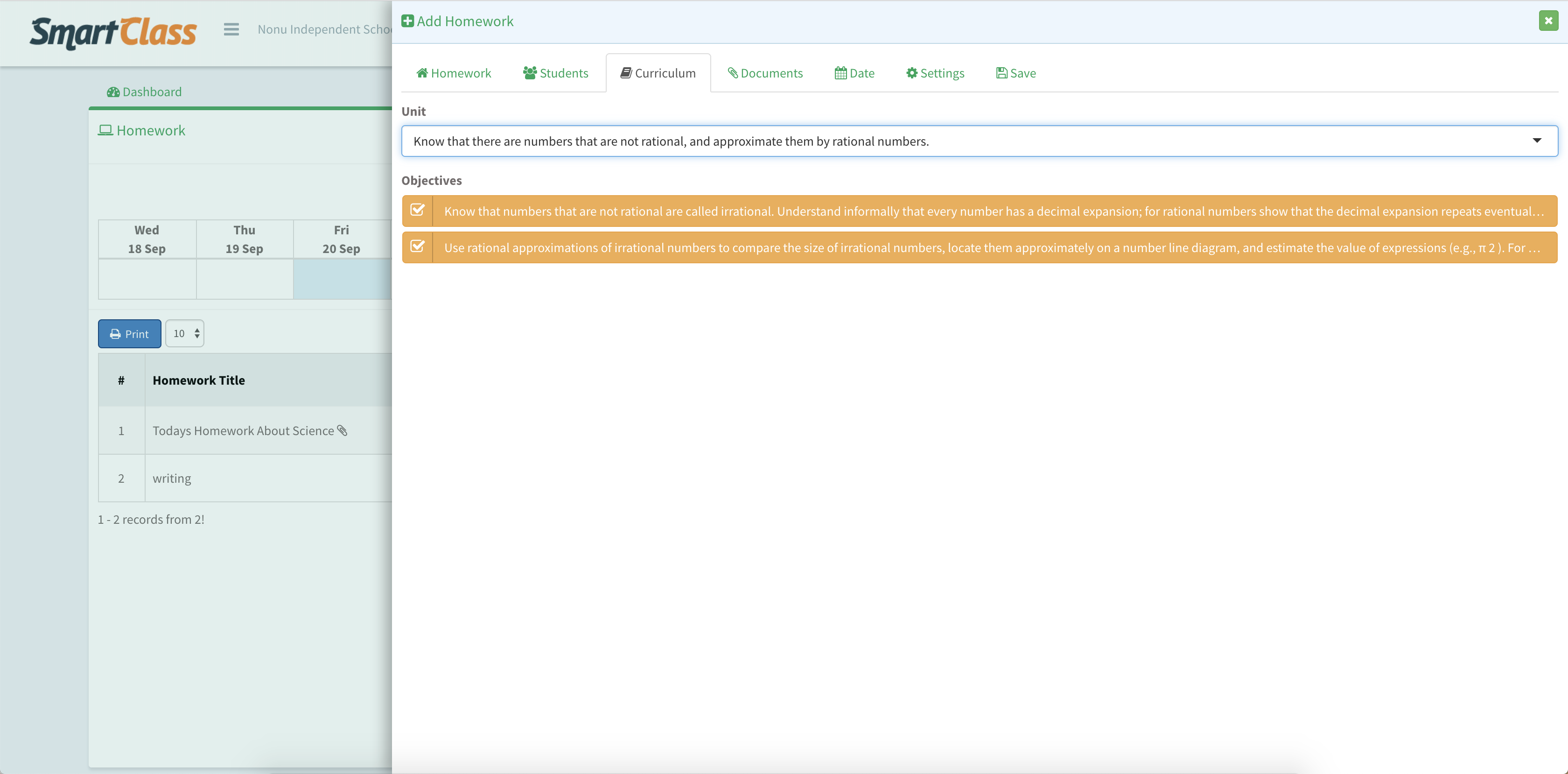 Adding / Uploading Documents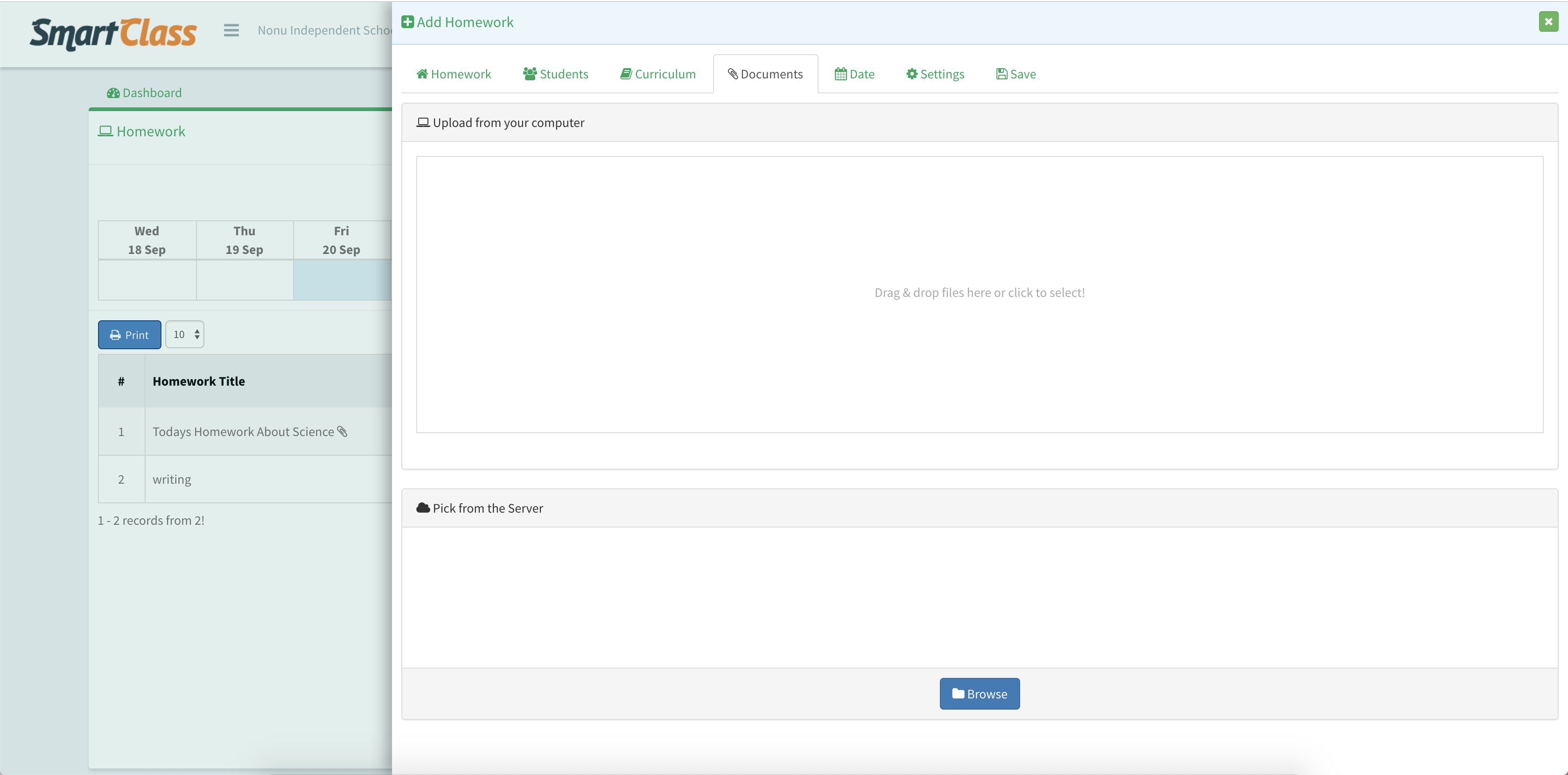 You can also upload documents to share with your students. If you already have uploaded or would like to use a previous file, you can access it from your File Manager and attach to the assignment.
Setting a Date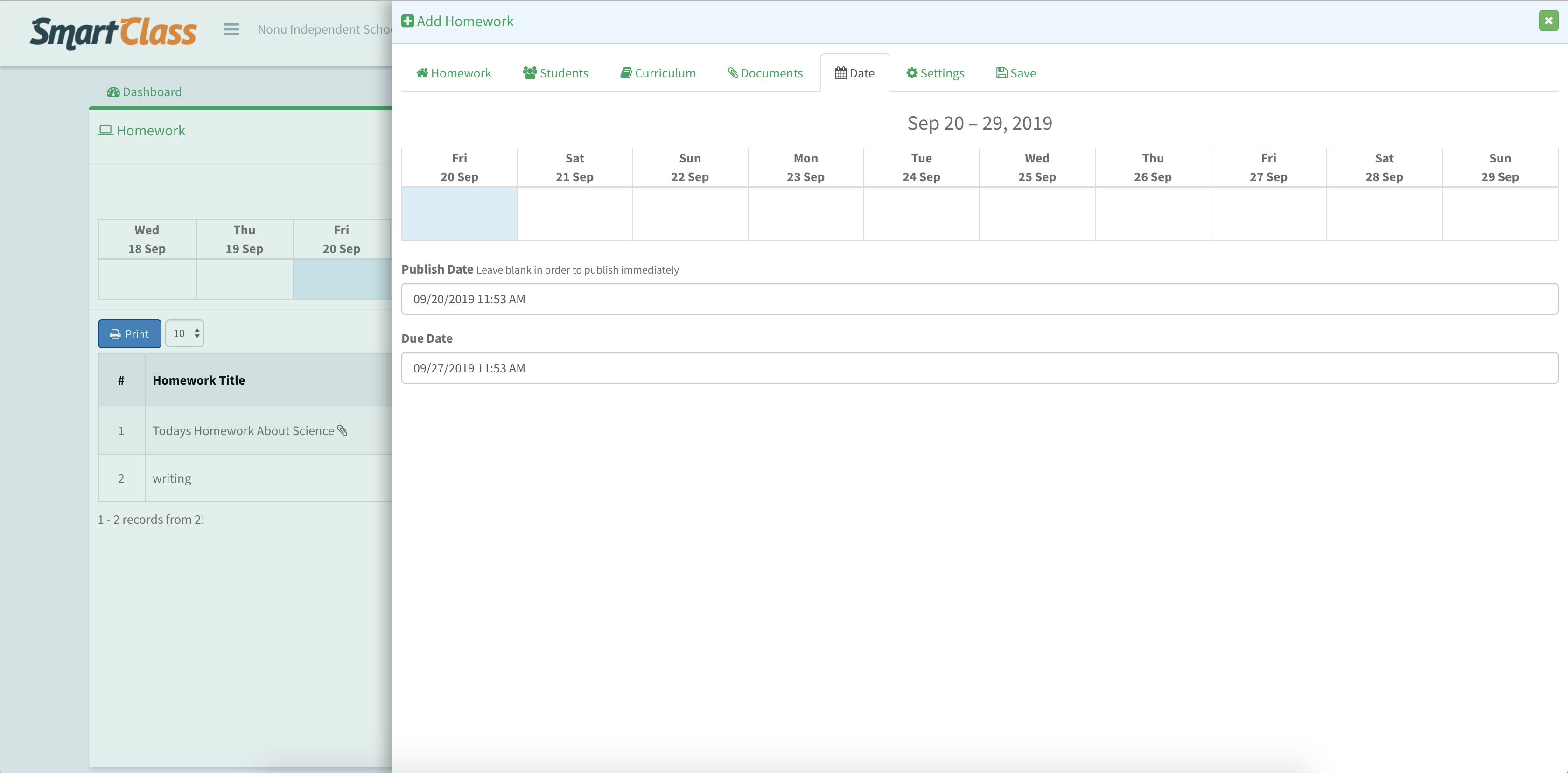 You can see the calendar for the week you are assigning the homework and the calendar will be updated if there are any homeworks or assignments are overlapping causing an error.
You can set your publish and due dates simply by choosing from the drop down calendar.
Modifying Settings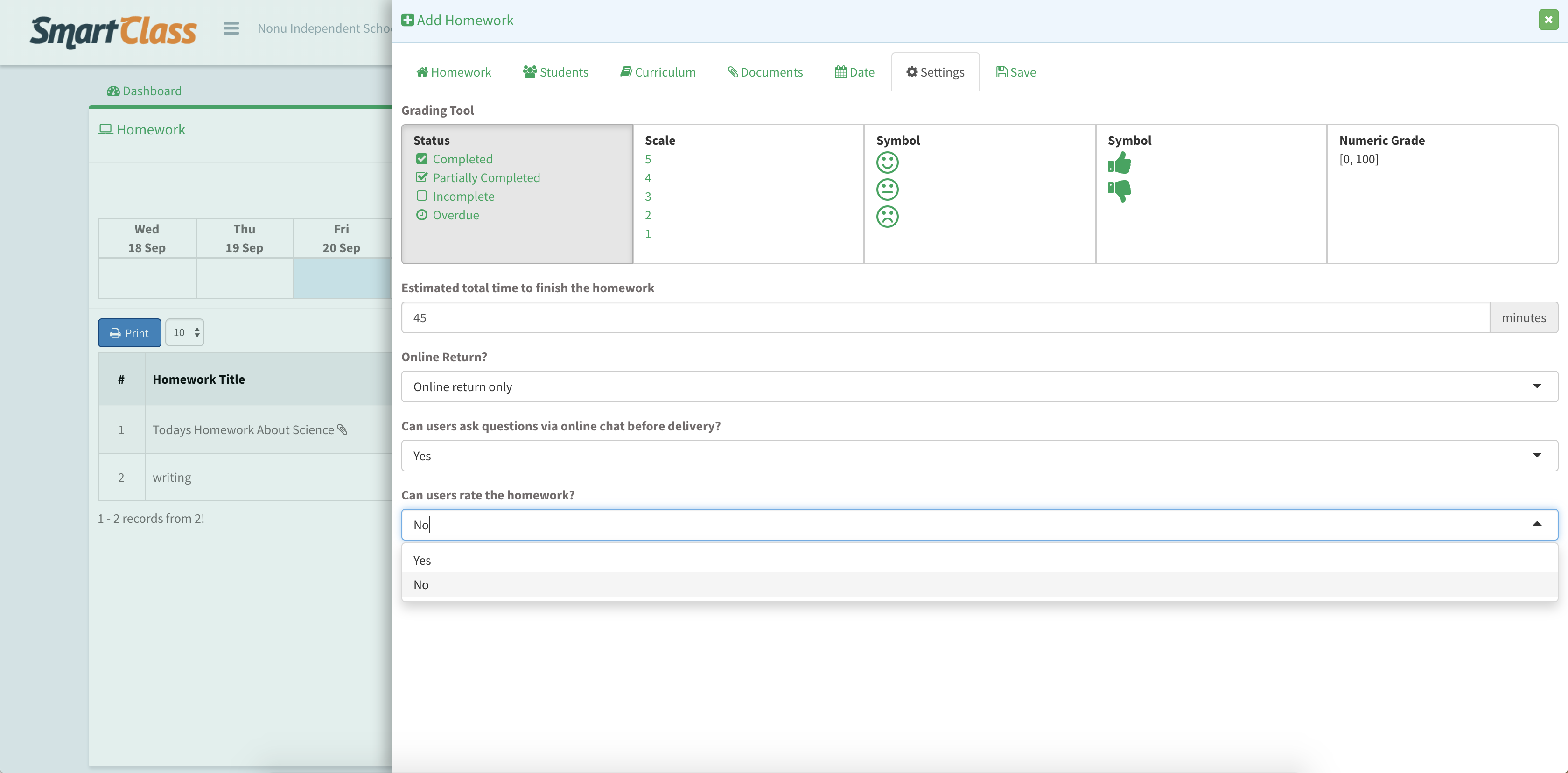 Settings will allow you to finalize the homework by choosing the allowance times, how you would like to grade their assignment, return options and questions.
*The system allows admins to edit the setting options with the correct user type permissions.
Saving the Homework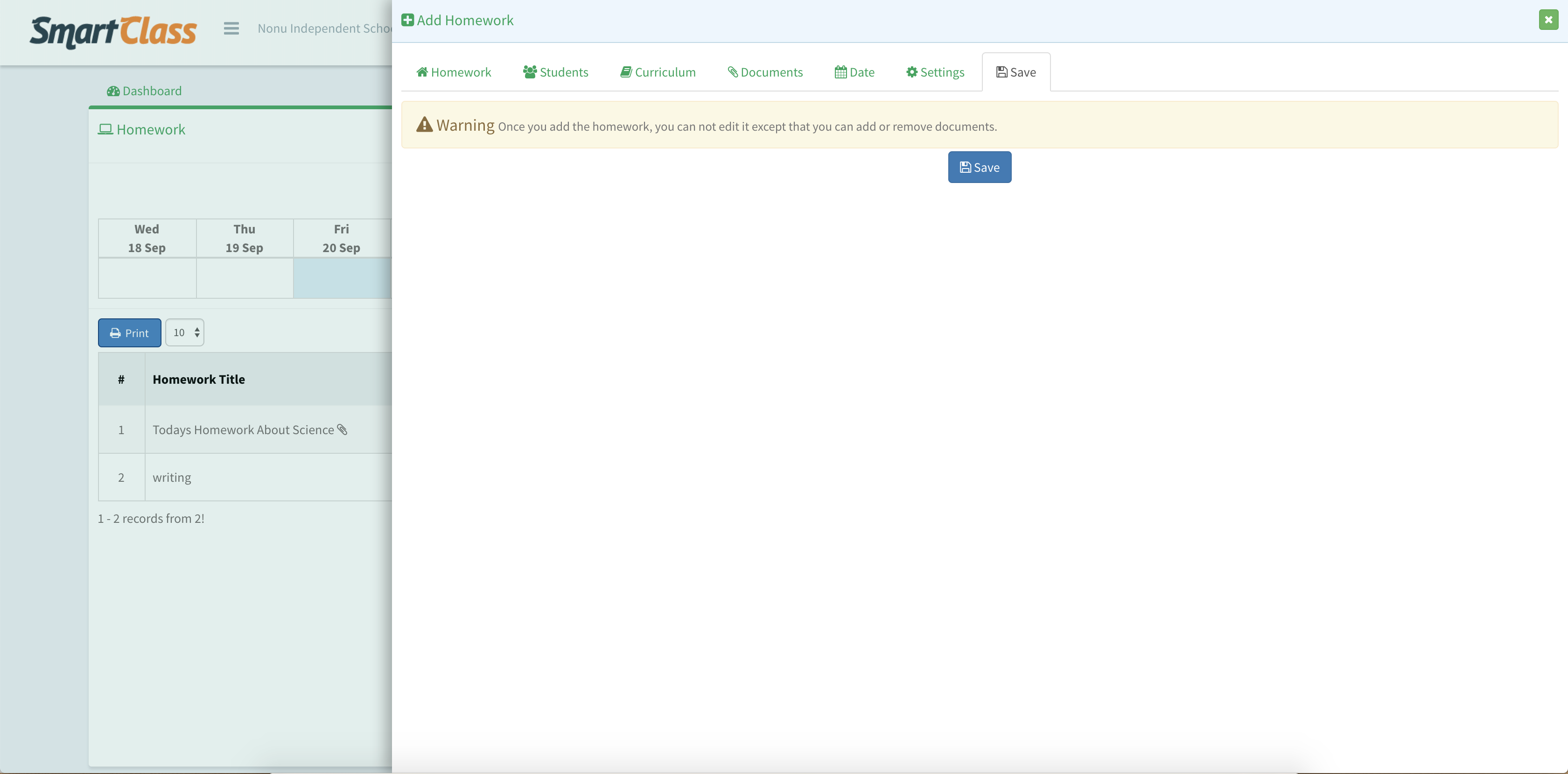 When you complete all the pages, you can simply click Save button to finish homework creation.
The system will automatically publish the homework when the publish day and hour comes.
The notification center will work to notify the assignees and will also notify the parents that the assigned homework to their children.
Families can login to their parent account to see the homework and school can run reports on the students and parents for homework details.
Click here to continue reading on Homework Details
---
Other Sub Modules in the Module
All Modules
---
We are so proud of our product. It really has everything you need.