Homework Details
In this menu, we are going to go into details of homework details and see how you can evaluate, publish and see the homework details.
*The screenshots shown here are taken from a teachers account.
Evaluating a Homework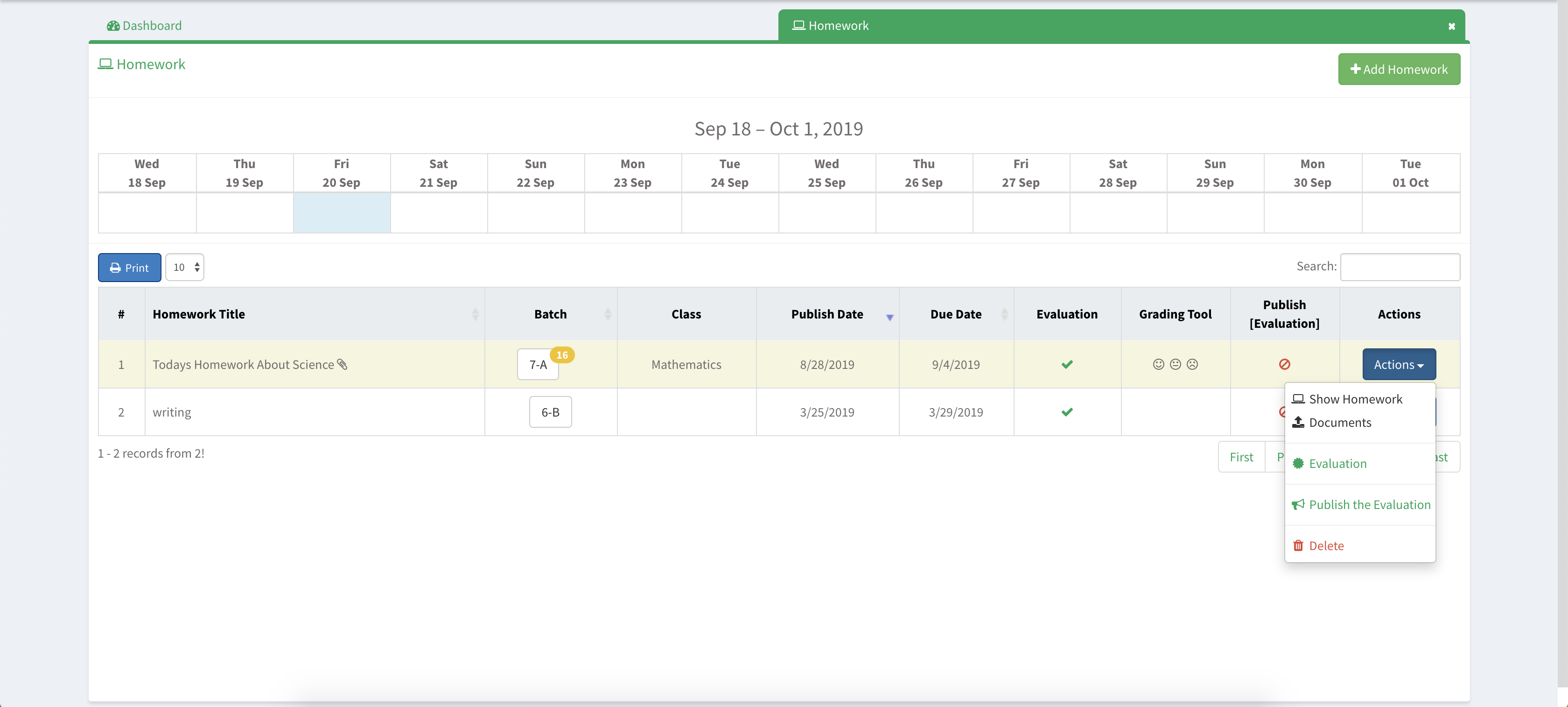 After creating and completing the homework, you can simply navigate to the Actions button to show the details of the homework, add/upload more documents, begin evaluating, publishing the results or delete the homework.
Showing the Homework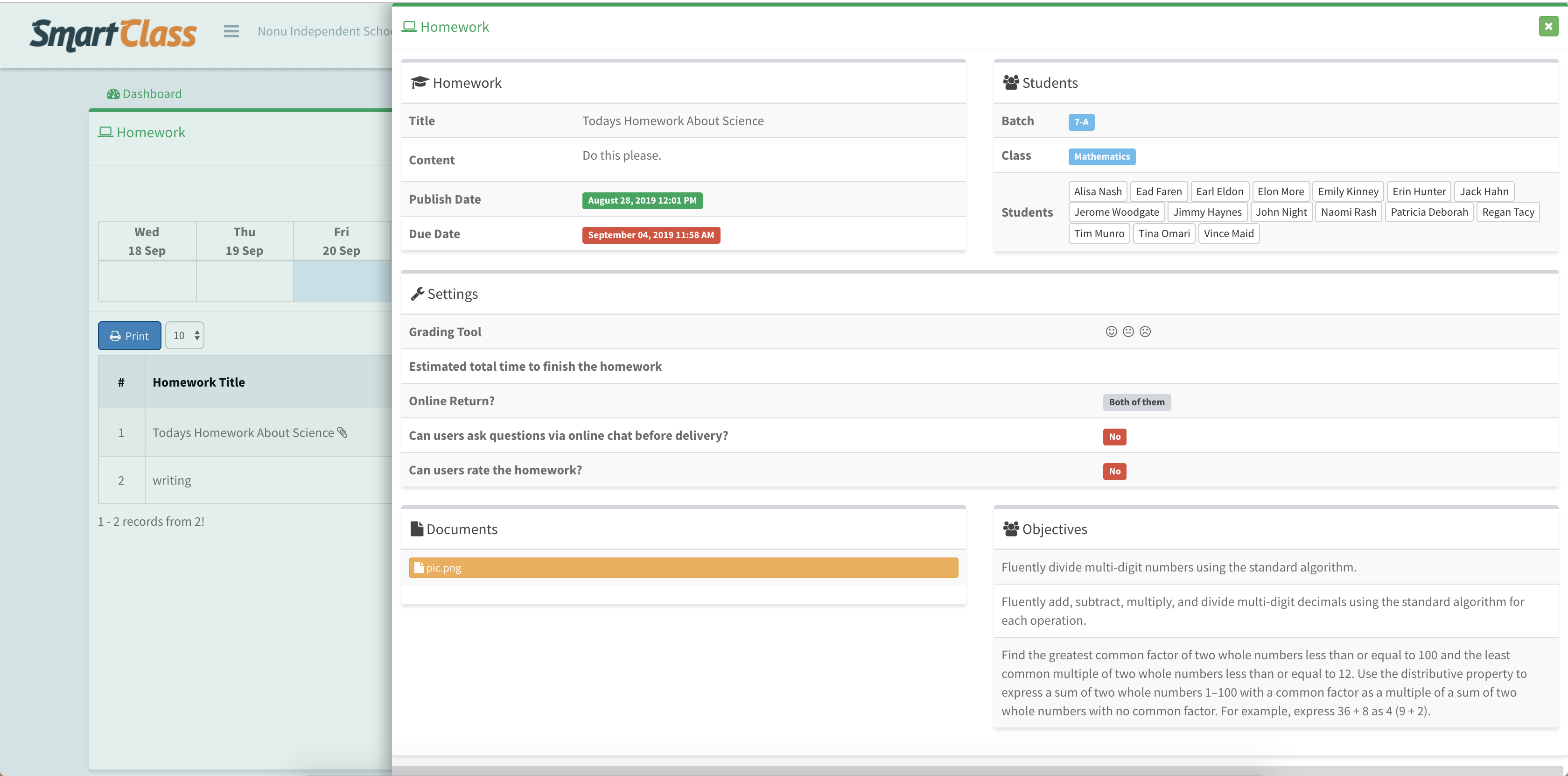 From this screen you can easily see the created homeworks details and go into the settings if any changes has to be done.
Adding a Document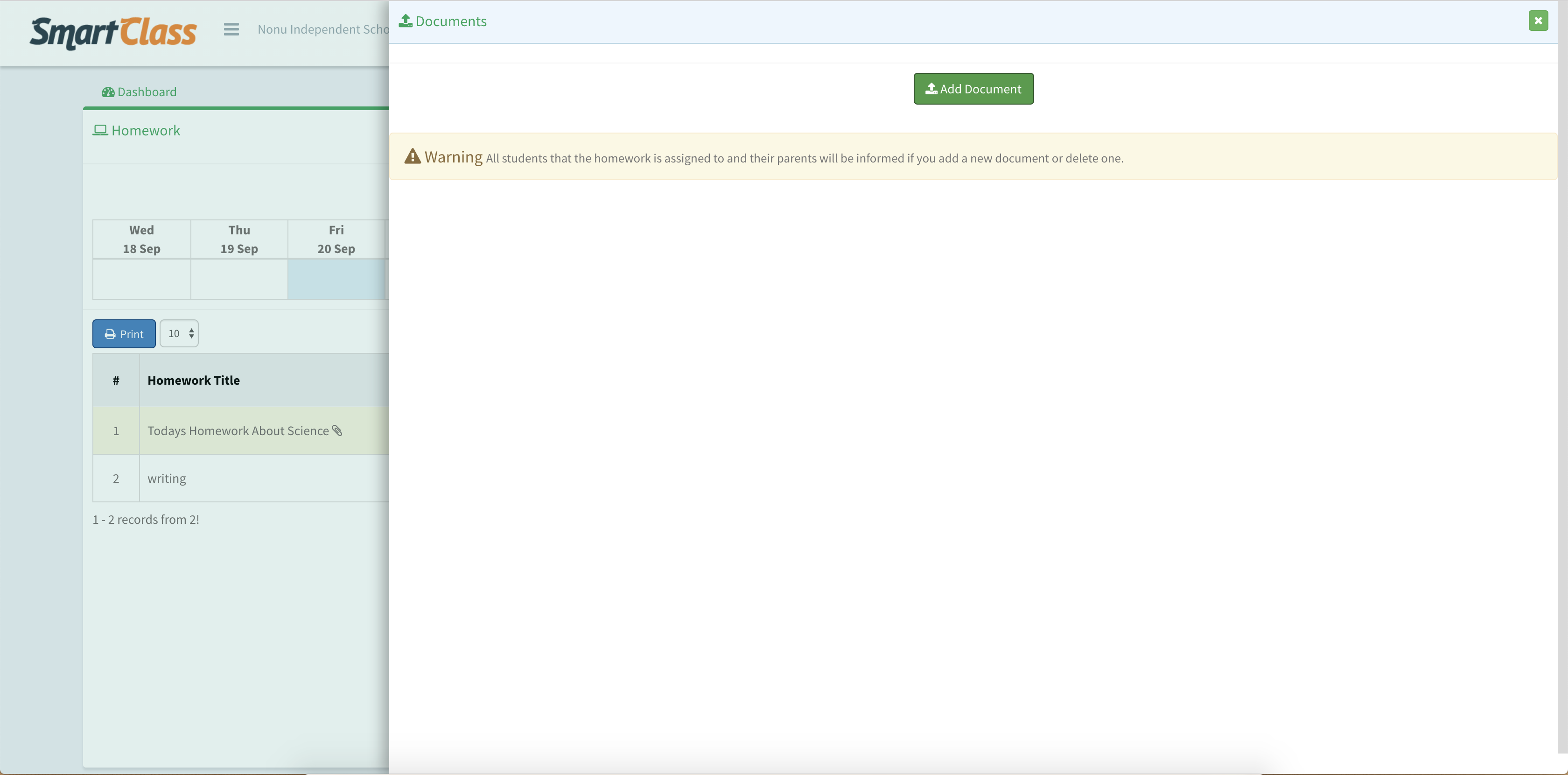 If you need to add/upload documents without changing the entire homework you can easily do it from this screen.
Evaluating a Homework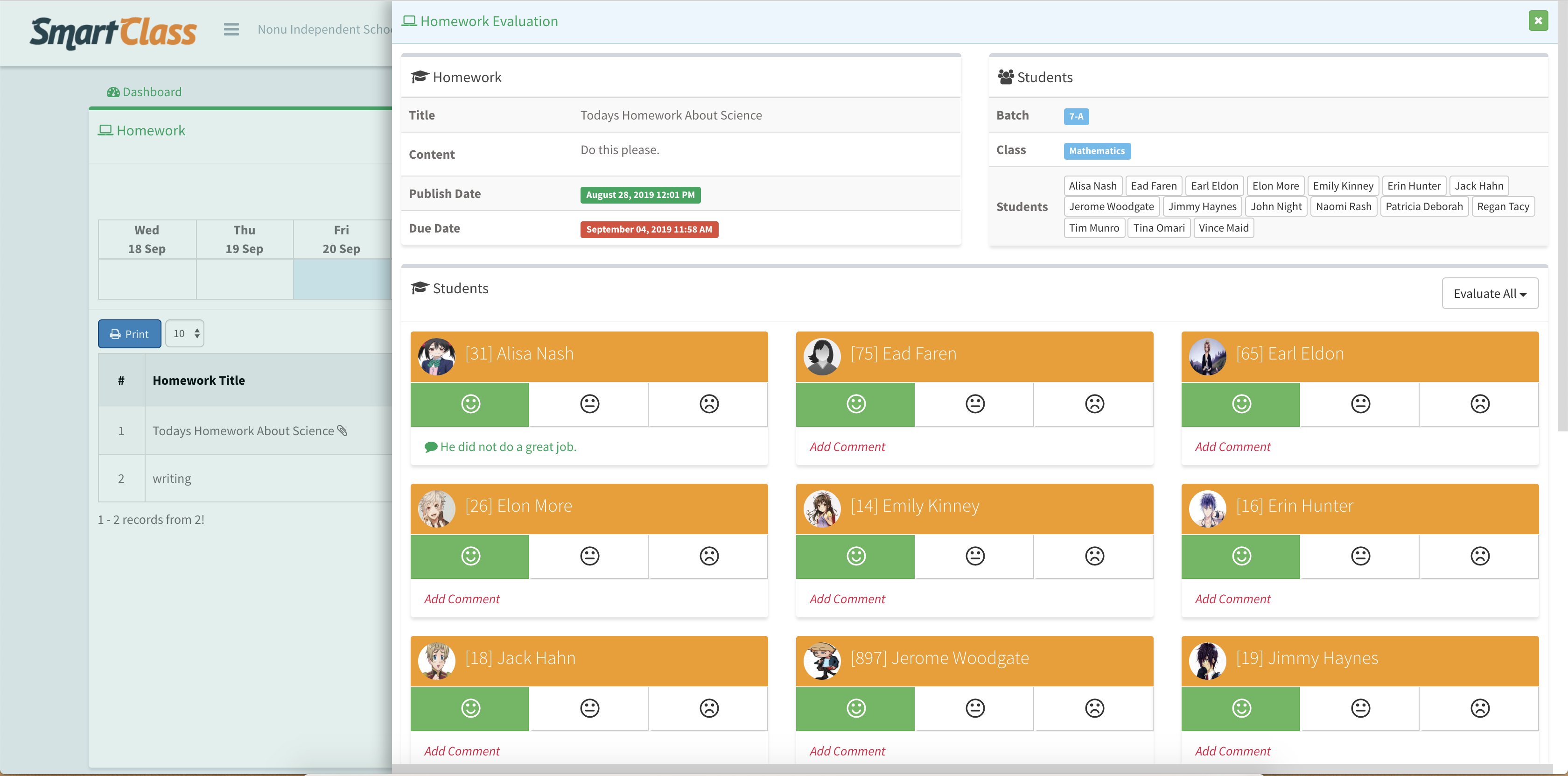 You can simply evaluate a homework by clicking Actions and Evaluate. The sliding screen will bring a new page with student information for you to start their process on evaluation.
The screen will change according to the grading tool you have chosen.
To publish the the results, which will notify the users and parents, scroll down to the bottom of the page and choose one of the options.

Publishing the Results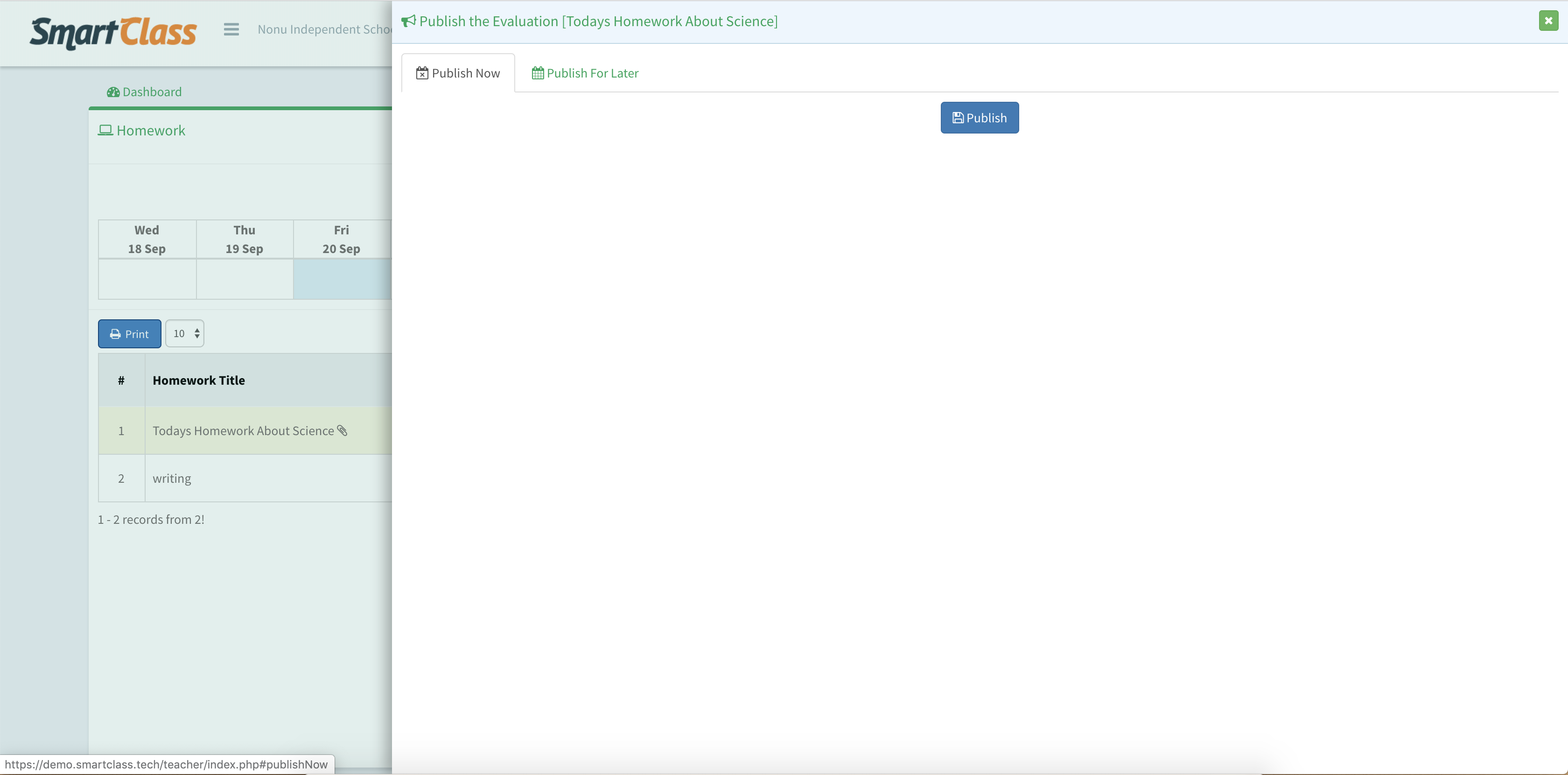 Under Actions button, you will find publish button to publish now or later.
You can choose to evaluate and not publish the results and don't need to start the whole grading process just for publishing.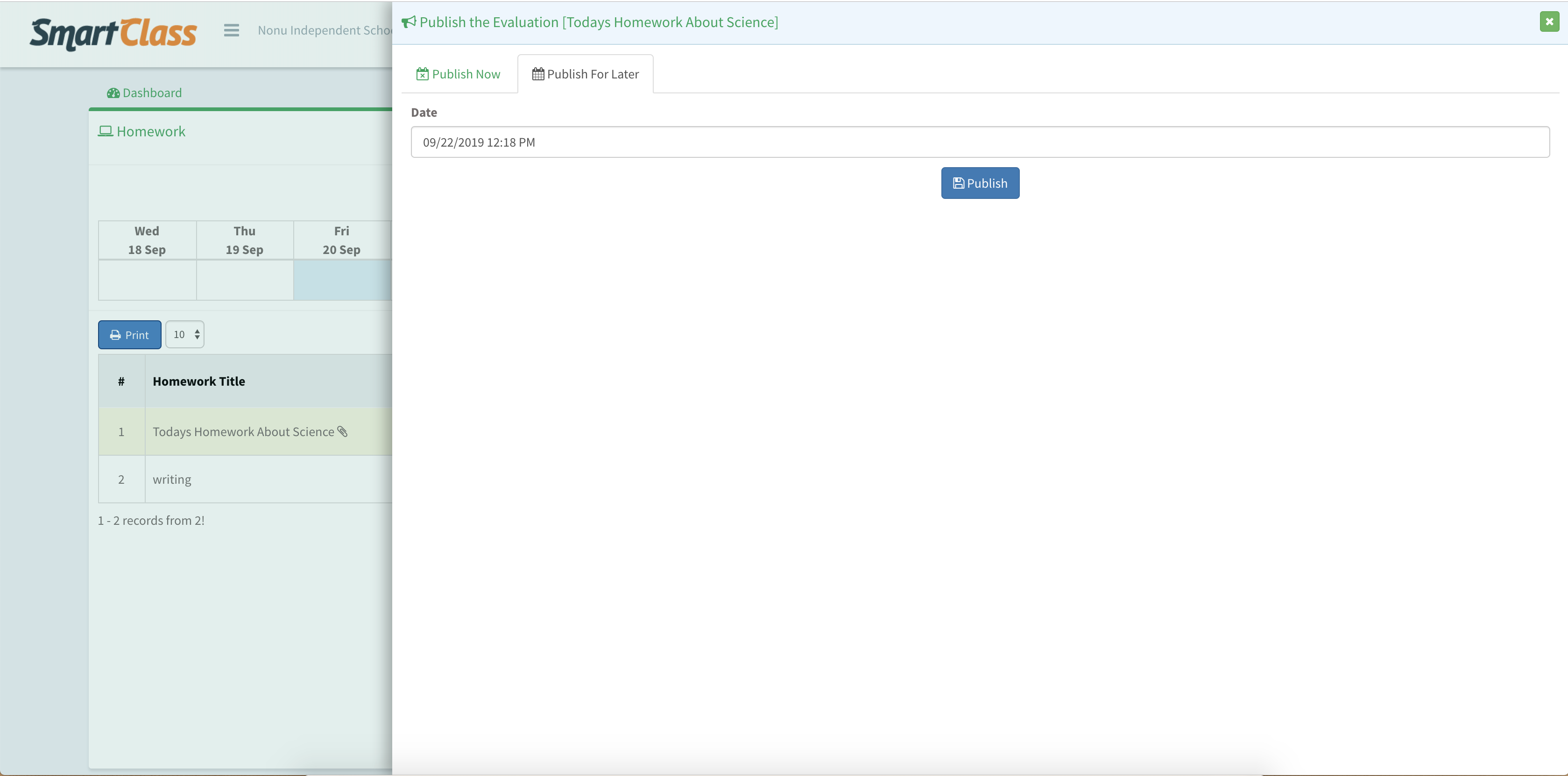 Deleting a Homework
To delete a homework, click on Actions button and click Delete.
Don't forget to click Yes / No on the prompt page.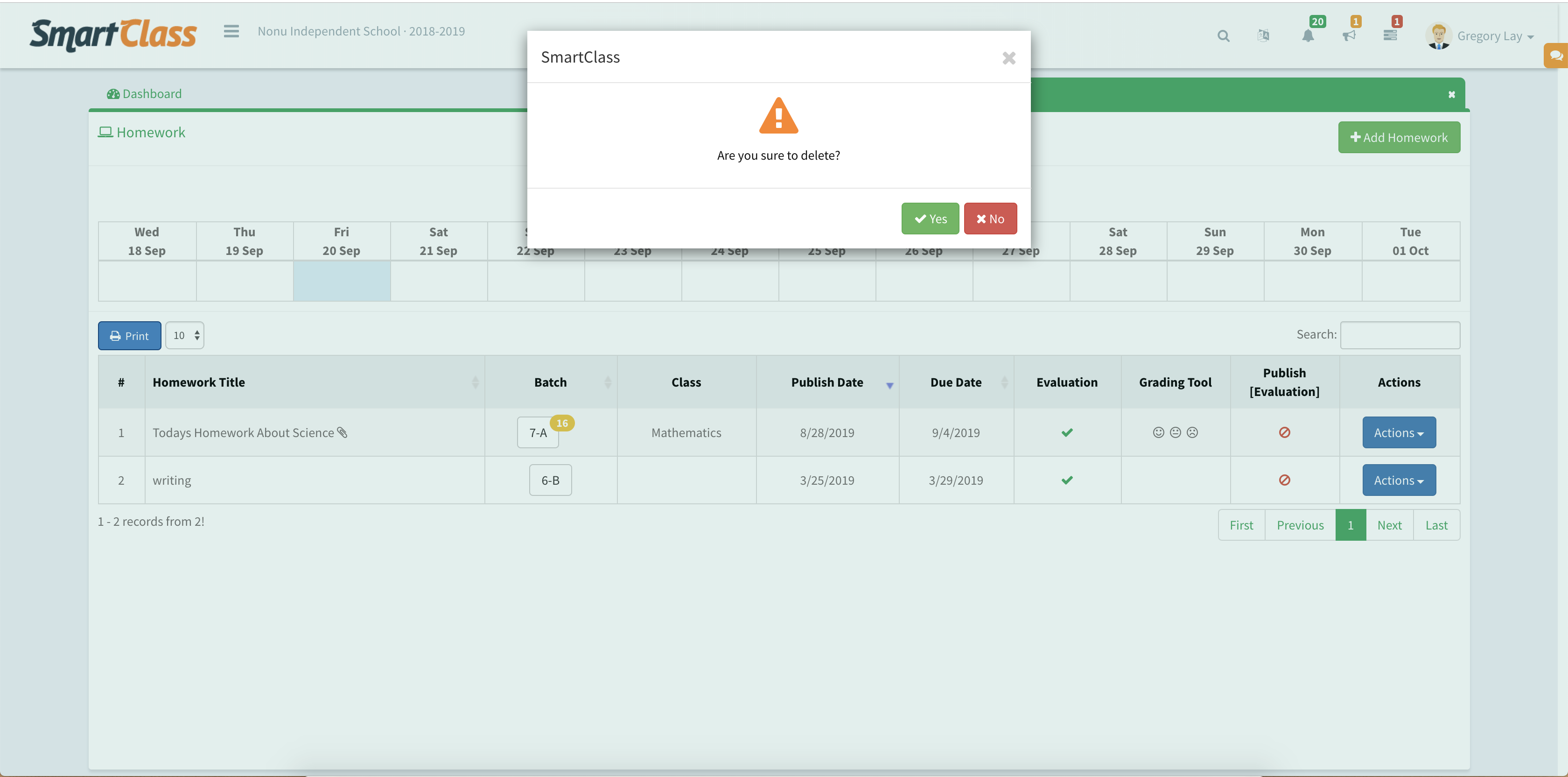 Click here to continue reading on Homework Reports
All Modules
---
We are so proud of our product. It really has everything you need.