Have you tried booking a meeting with SmartClass?
Now you can book a parent-teacher meeting without needing to go to school. PTM meeting module will not only save you time but it will allow you to step into the digital world of your school. We have built the meeting module as easy as booking a meeting with only 3 steps.
How?
By logging into your parent account, simply go to PTM Appointments page and select the teacher you would like to book an appointment,
After selecting the teacher, his/her available date and times will be shown,
Choose the time and date to complete appointment process.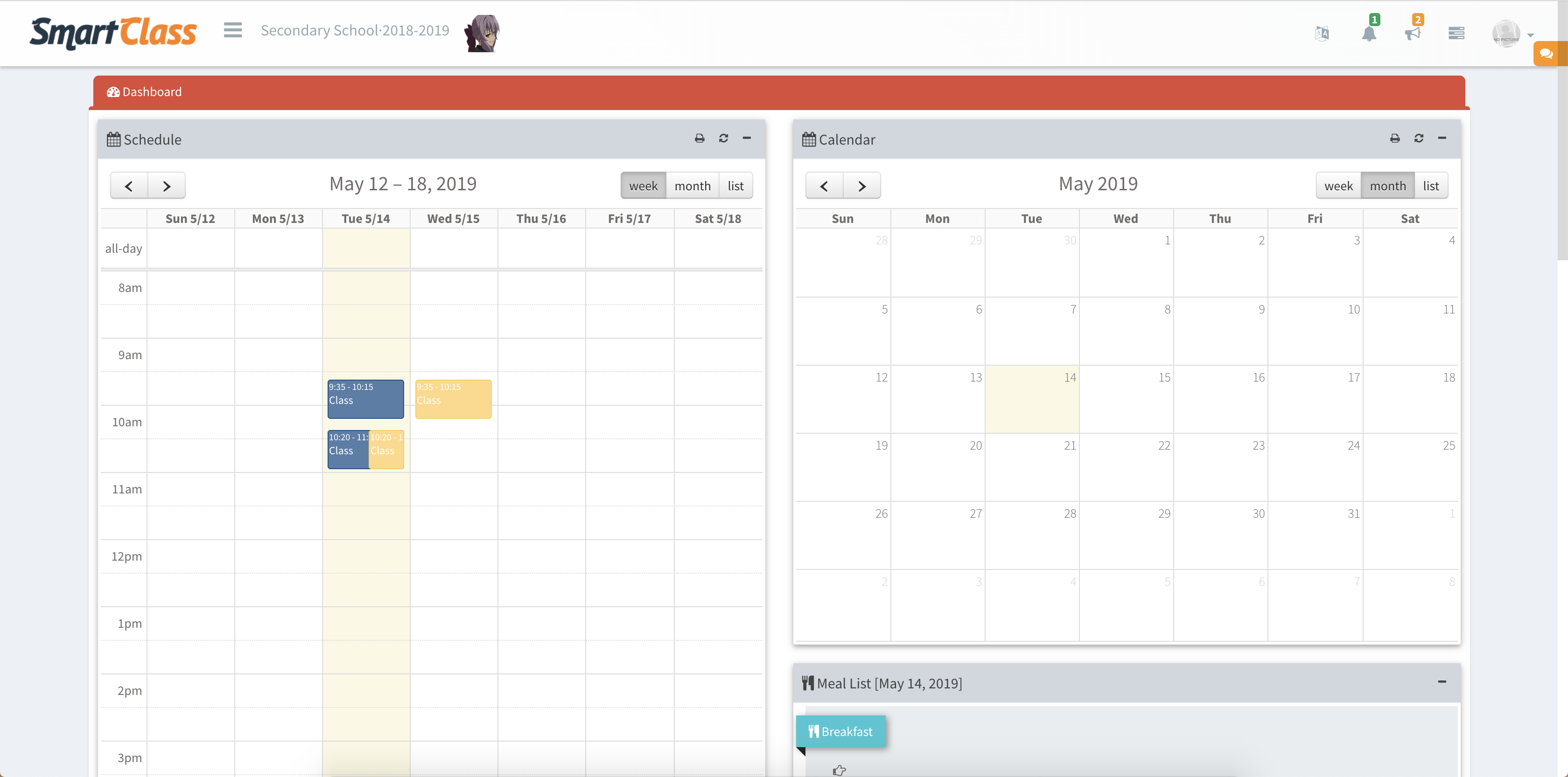 Homepage Appointment Screen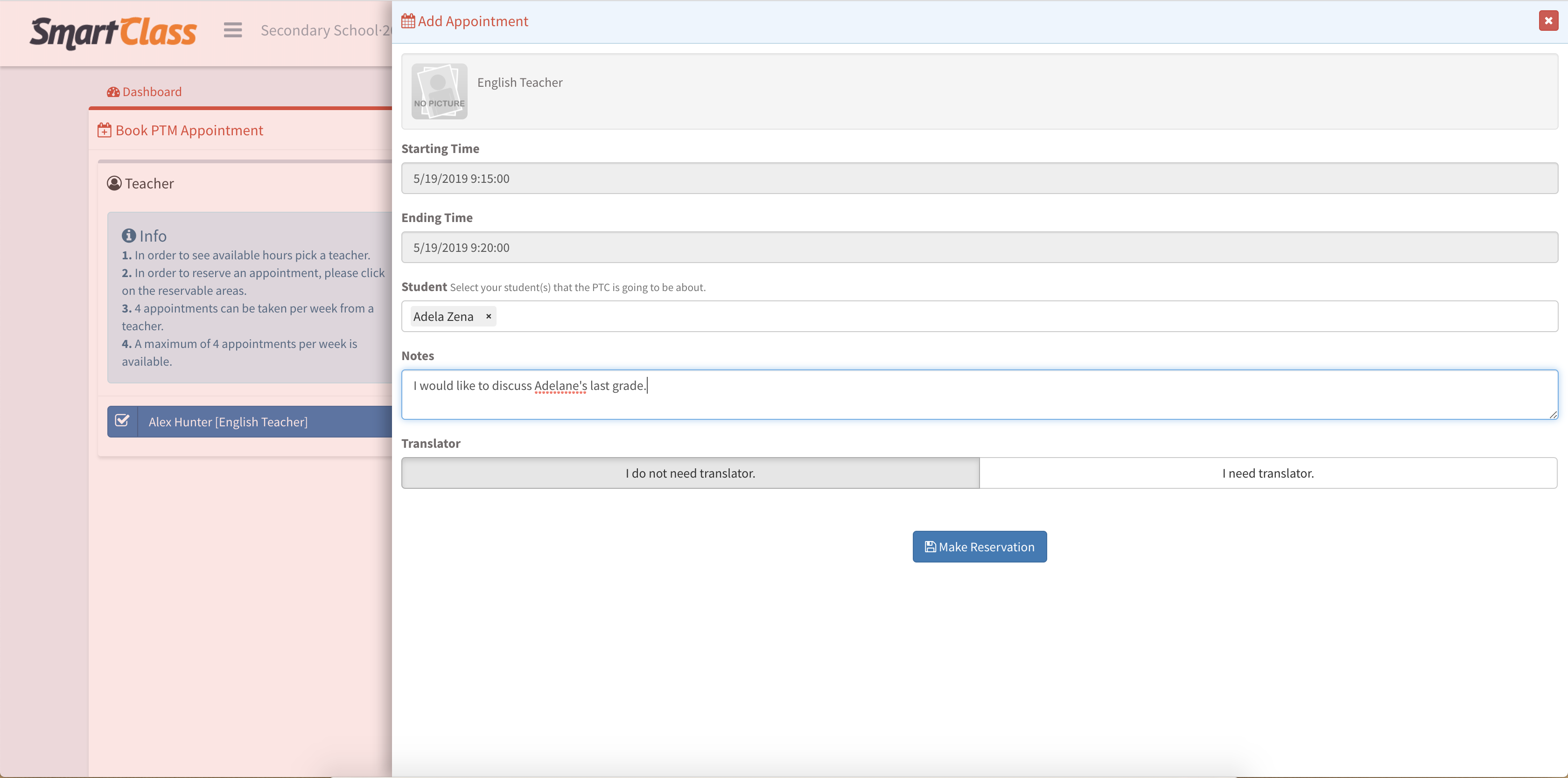 Appointment Booking Screen
How can I see my appointments?
After logging into your SmartClass account, simply go to "My Appointments" module located under My Account. In this screen, you can see your appointments with booked teacher, location and cancellation options.
Cancellation process is also handled in this page. Simply locate the appointment you would like to cancel and click Cancel button located under the appointment.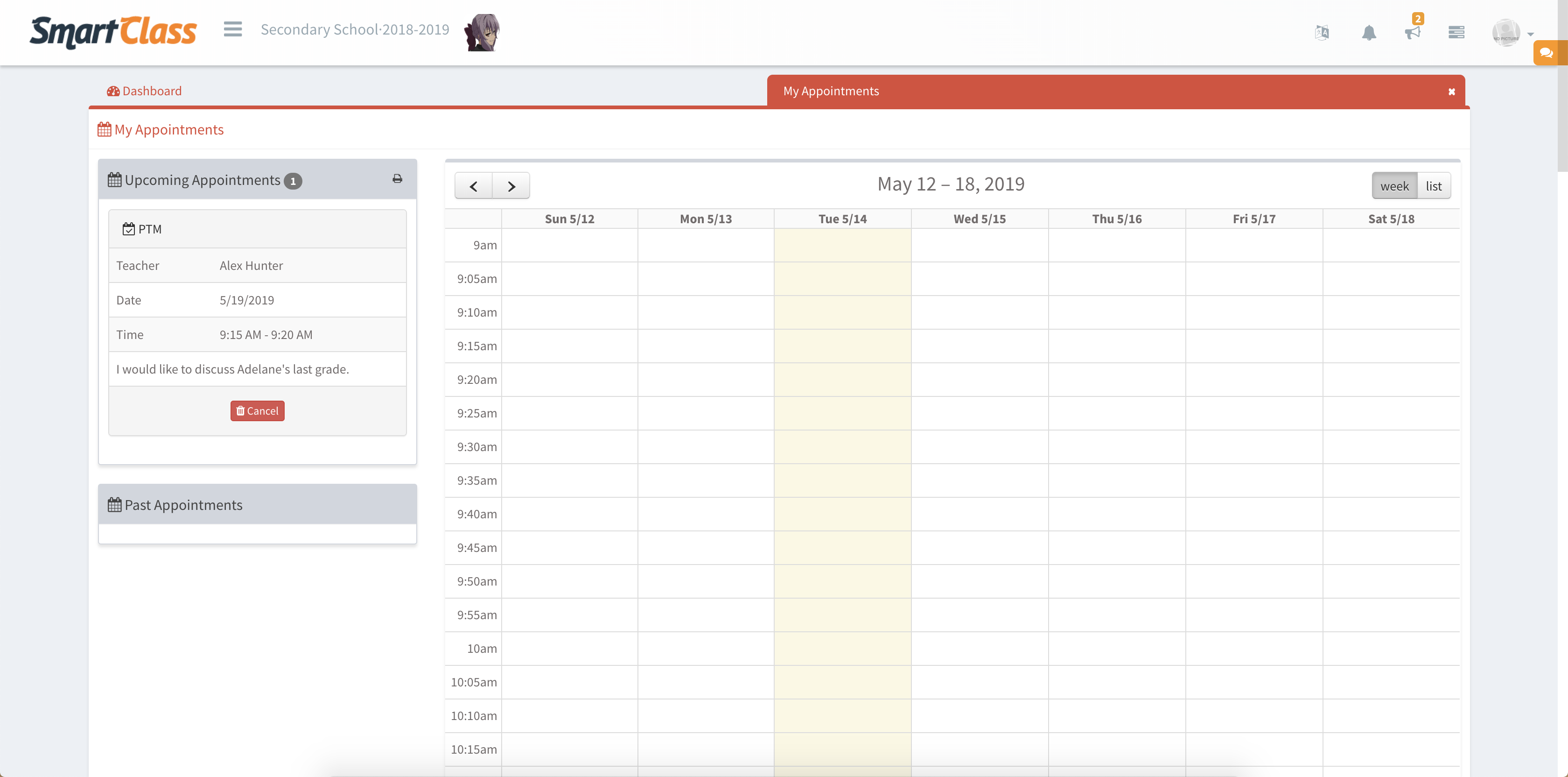 You can send us your questions regarding PTM Appointments by using our customer mailbox address : info@smartclass.biz
SmartClass Team
Modüller Posted at: 02/14/2019
---