Another process improving module has been added to SmartClass for your school!
Now you can easily manage, schedule and attend your meetings within SmartClass meetings module.
You can add detailed information such as meeting subjects, time of start and end, organizer information, attendees, address information and meeting notes. After successfully creating the meeting all attendees calendar will be updated in their SmartClass account with sent notifications.
One of the biggest improvements the calendar module providing is that, any decision and related task assigned in meeting can be tracked using SmartClass project management tools.
How to add meeting ?
By going to "Meetings" module, you can simply put meeting information and save. After saving the meeting, all attendees will receive notifications regarding the date, location and subject.
Attendees can accept or reject the meeting request from their SmartClass home screen.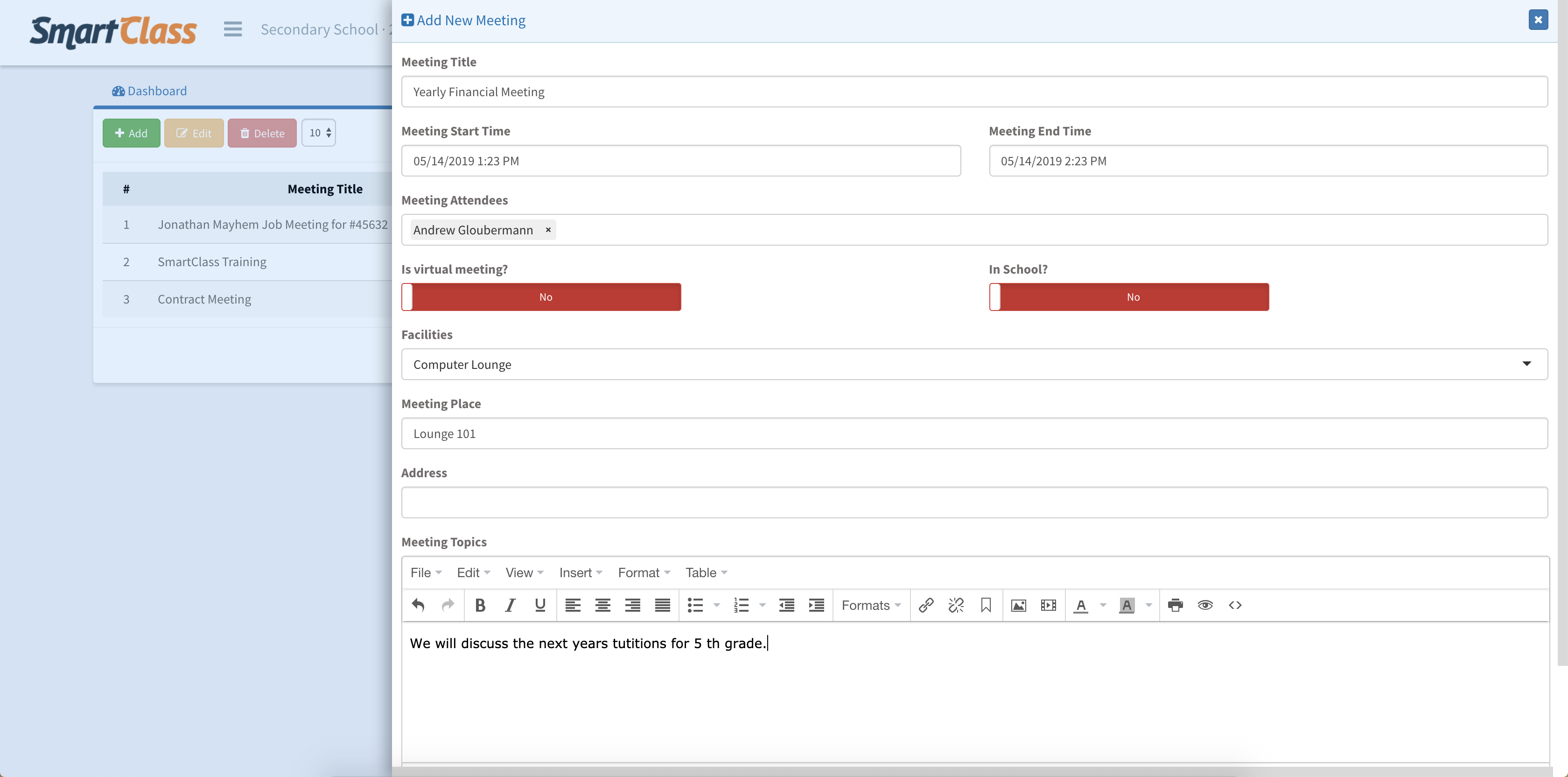 Added meeting and passed meeting information can bee viewed from Meetings module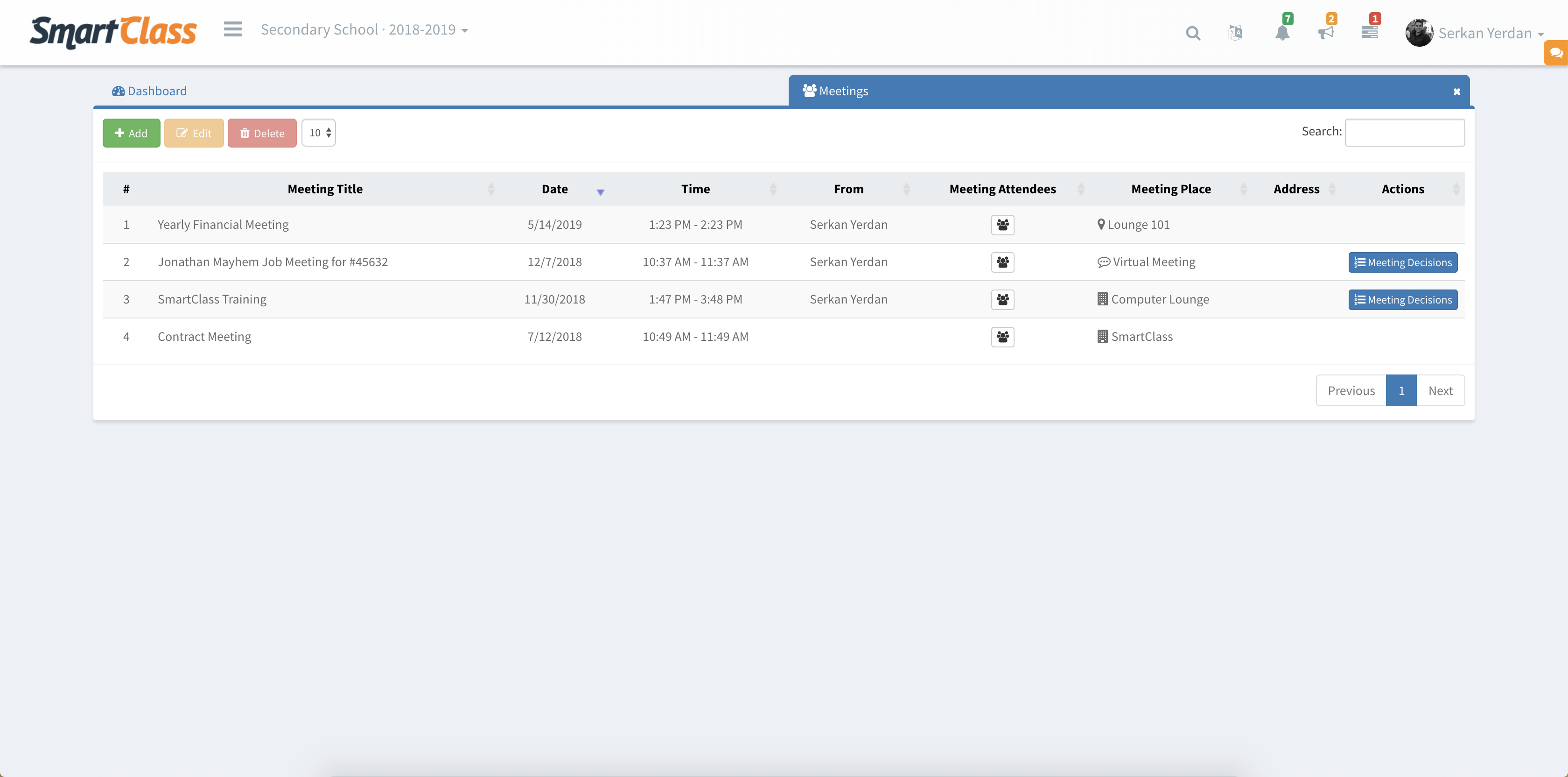 Meeting Decisions can be viewed in detailed from the same menu.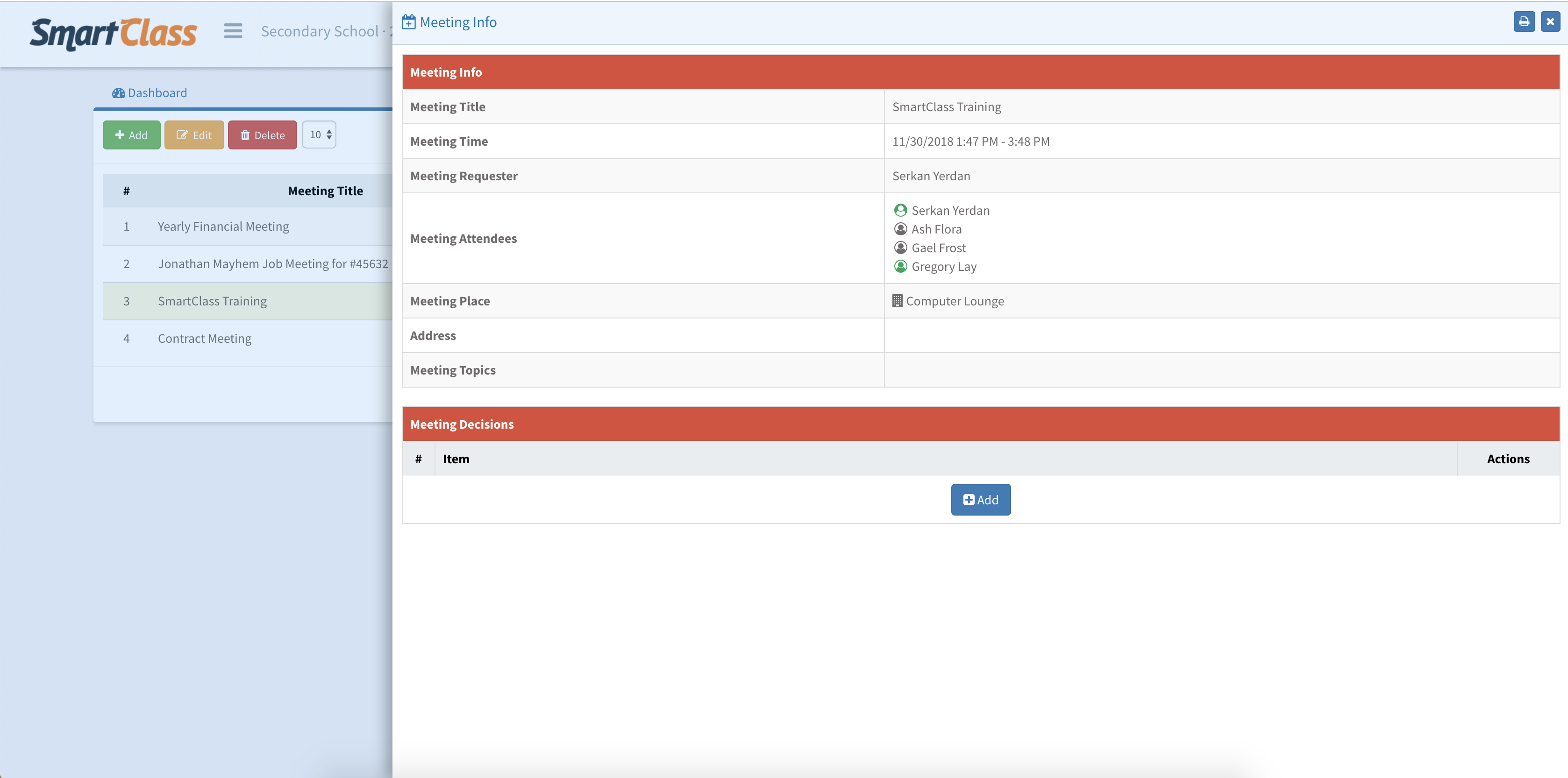 With decisions made in the meeting, you can assign and follow up on tasks.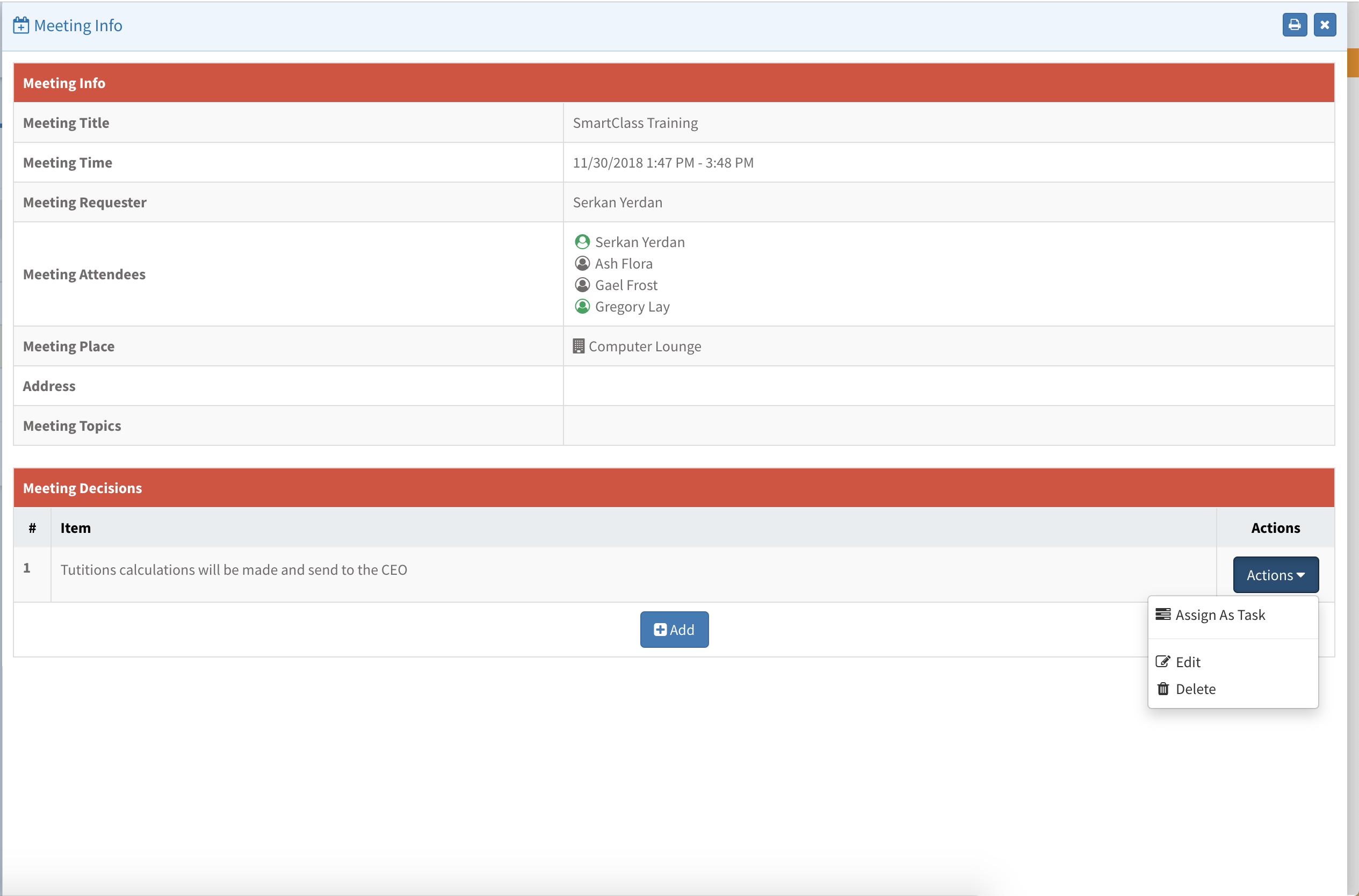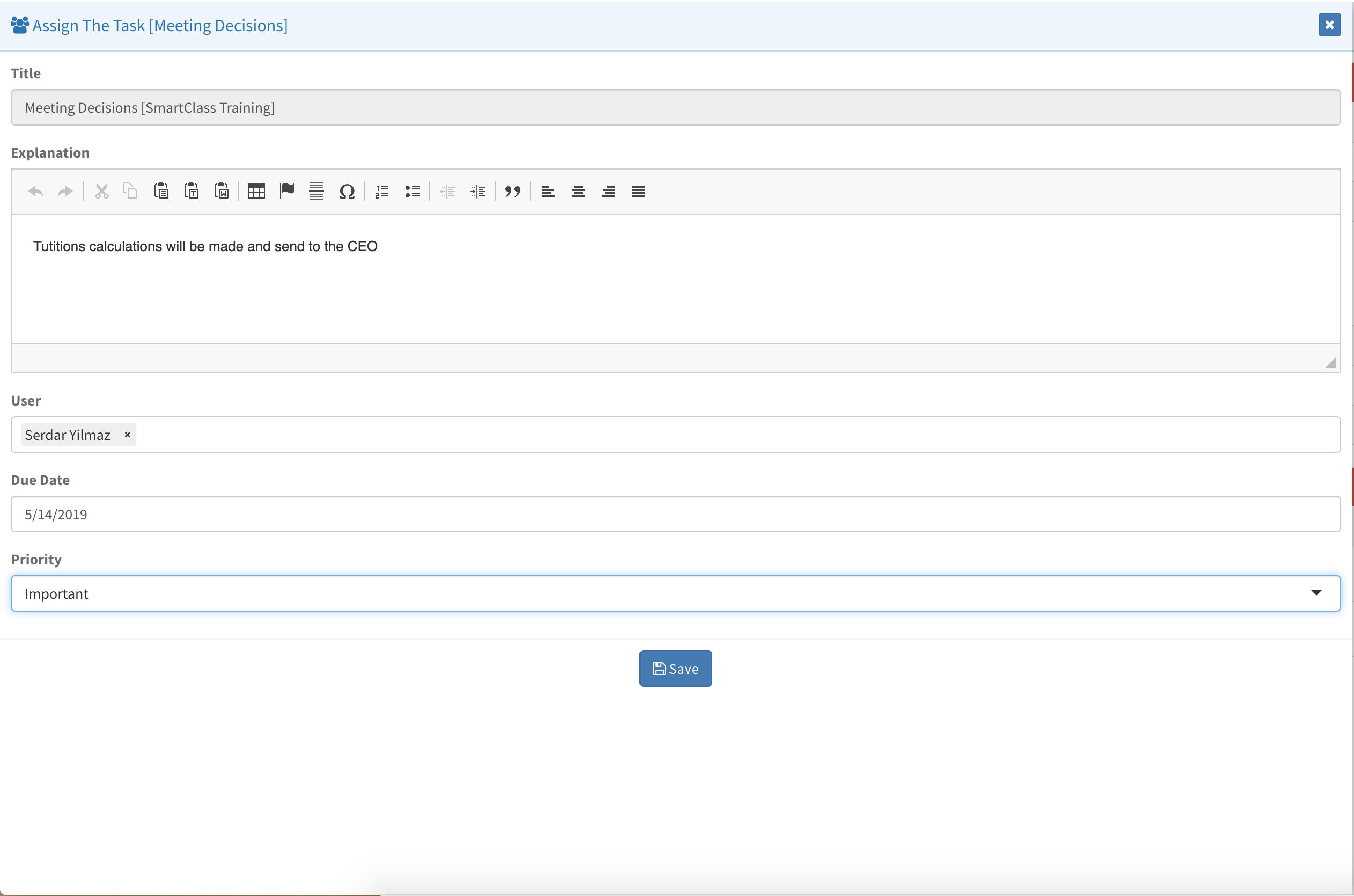 You can address any questions related to Meetings module to our support mailbox info@smartclass.com.tr
SmartClass Team
Makaleler Posted at: 07/01/2022
---